D'Antonio Automotive Vehicle Services
of West Chester, PA
Standard Automotive
Repair and Maintenance
State inspection and emissions
Oil change
Tires
Brakes
Routine maintenance
Automotive Repair
Jeep, Off-Road, &
4x4 Vehicle Modifications
Suspension Lift Kits
Shocks
Automatic Steps
Winches
Leveling Kits
Off-Road Services
Classic & Antique Car
Repair and Maintenance
Fuel Injection Upgrades
Differential Repairs
Engine Diagnostics
Steering and Suspension System
Preventive Maintenance
Classic/Antique Services
West Chester, PA

Our Auto Repair Services
From brakes and brake repair, tire repair/replacement, oil changes, engine light checks, steering/suspension services, A/C and heating repair, and much much more, there really isn't much we can't do! Our customers trust our expert mechanics which is evident as customers come from all over Chester County, Delaware County, and even Delaware and New Jersey just to get a professional repair and a reasonable quote. Please consider D'Antonio Automotive in West Chester, PA for your next automotive service, maintenance, or repair. Our customers frequently boast about our honest work, competitive pricing, and reliable service for all of your vehicle maintenance or repair needs.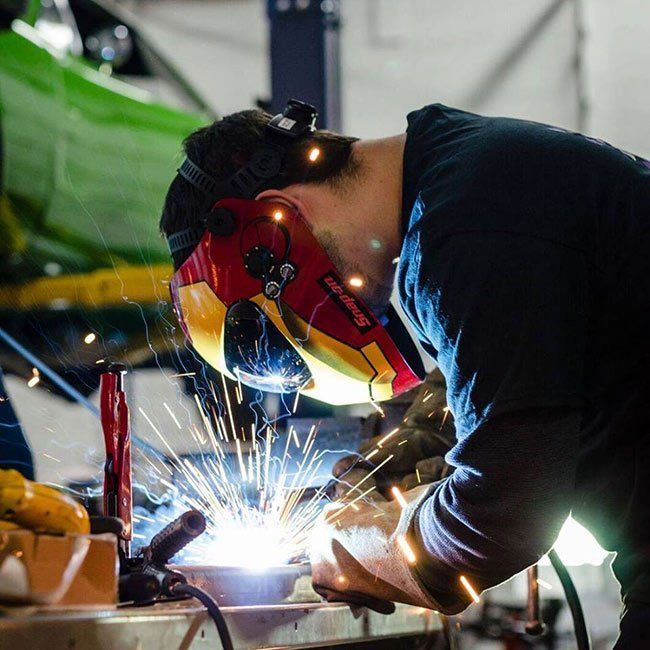 Our Auto Mechanics are Top Notch
Customer come far and wide to our West Chester, PA garage to get their vehicles fixed properly and priced fairly by our team. Below is a short list of services we offer to our customers.
State inspection and emissions

Oil change

Tires

Brakes

Routine maintenance

Classic car restoration and repair

Exotic and luxury vehicle maintenance

Interior upholstery

Custom electronics

Diagnostic specialists

Transmissions and drivetrains

Lift kits and air ride

West Chester, PA

Our Off-Road, Jeep, SUV, and 4x4 Vehicle Services
Manufacturers spend millions each year developing new and better ways for your truck, SUV, or Jeeps to be powerhouses off-road. That may be for you, a quiet dirt road. Or maybe the muddy water from your last adventure is still pouring out of your vehicle. Our owners, mechanics and a lot of our customers all enjoy climbing over some hardened PA rocks. We especially love taking our 4x4 vehicles out to local off-road trails several times a year. D'Antonio Automotive has become a renowned off-road shop due to the hard work and ever evolving off-road services that we pride ourselves on.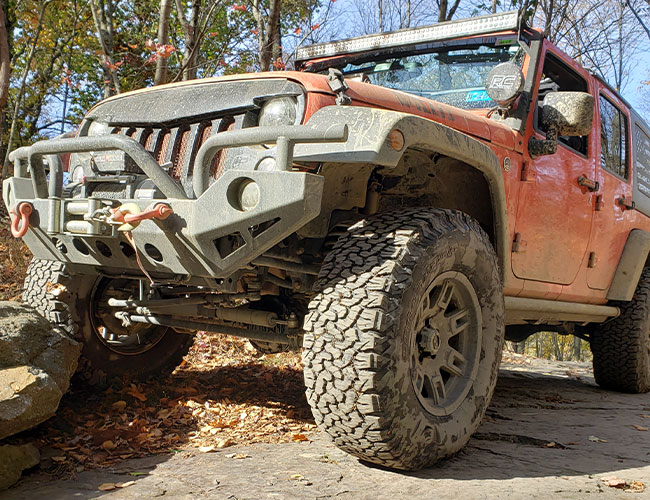 Only D'Antonio has Expert Jeep and Off-Road Mechanics
The standard factory suspension of your vehicle would usually provide a reasonable compromise between ride quality and handling, but you can significantly help the vehicle's off-road stability without affecting ride quality by adjusting items like springs, shocks, stabilizer, or track bars, and obtaining more ground clearance. Our technicians have the experience and knowledge to thoughtfully walk you through the off-road modifications process. Contact us for a consultation today!
Off-Road Brands We Commonly Work With
Quadratec (love those guys!)
AEV
JKS
FOX
Rubicon
Mopar
Teraflex
West Chester, PA

Antique and Classic Car Automotive Repair
Be cautious! Not every repair auto repair shop is capable of servicing antique and classic cars and automobiles. Only classic and antique car repair shops that perform antique car repairs using special equipment can truly get the job done right (not to mention the experience that goes into it!). Since antique parts are in short supply, we do vigorous research to find the proper part for the job as part of our restoration service - sometimes modifying or custom making certain parts as those parts have been long discontinued. We understand the level of skill and care that must go into properly repairing a classic or antique car.
In West Chester, PA, our classic car repairs are frequently regarded as the best in Chester County. We are ready to assist you with all of your antique and classic automotive repair needs.
Expert Classic and Antique Car Mechanics
Most major and minor mechanical repairs are done by our technicians in shop on antique and classic vehicles. There is a level of both tradition and class in your car, and we truly appreciate that. We also understand that a classic or antique car can be an important investment for you. We take pride in assisting you with all aspects of antique vehicle repair, treatment, and offer ways to increase performance or take certain steps to decrease future risk of issues. For the next auto show, we will provide a full inspection, prepare your vehicle, and offer the necessary and appropriate services to ensure your antique and classic car is responsibly cared for. For honest and competitive pricing, visit our West Chester, PA auto repair shop. We are here for you and your car!
Fuel Injection Upgrades
Differential Repairs
Steering Service
Brake Service
And more!