D'Antonio Automotive is

The #1 Preferred Shop of Quadratec
D'Antonio Automotive is located in West Chester, PA and is proud to be Quadratec's #1 Preferred Installation Shop. So if you are thinking of buying new shocks, rims, bumpers, flares, fenders, lifts, or more for your Jeep. Remember that the pros at Quadratec only trust D'Antonio Automotive! Check out their website and contact our team to order the parts for you (usually at discounted prices)!
For Automotive Services,

trust the professionals

D'Antonio Automotive
D'Antonio Automotive is West Chester's choice for quality, professional, and expert automotive services. Our customers value our small jobs from oil changes and PA state inspections to larger-scale projects from classic/antique car restoration projects to Jeep/Tacoma/Off-road modification installations. We handle a large array of automotive services to ensure that our customers leave happy and satisfied every time! If you are located in Chester County, PA and looking for an automotive shop you can trust to get the job done right the first time, please consider us. Our technicians are all ASE certified and we spent countless hours teaching every member of our team valuable skills to excel in our trade. That is why we are able to offer so much more than your standard auto mechanic. We have the tools, equipment, and personnel to do a full restoration on antique and classic automobiles, balance your tires, do wheel alignments, or put a 3" lift on your off-road Jeep. Whatever your goal is for your car, SUV, or truck, trust the team at D'Antonio Automotive in West Chester, PA to get it done right!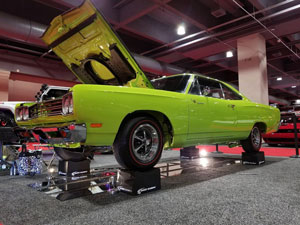 Classic & Antique
Restoration Services
Not every repair store is capable of servicing antique and classic cars. Here at D'Antonio Automotive, we specialize in classic and antique vehicle repair and restoration services which means we have the equipment needed to restore your classic car or the know-how/networking-connections to obtain that rare part you need!
Restoration Services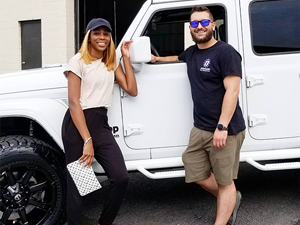 Professional
Automotive Repair
Wondering which automechanic to trust with your favorite car? Look no further than D'Antonio Automotive! Our friendly, experienced technicians will provide you with a customized service based on your vehicle's needs. Call us today to set up a consultation.
Repair Services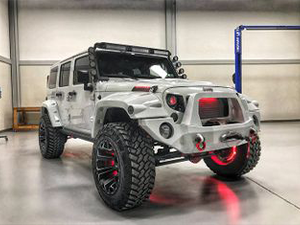 Off-Road & 4x4
Vehicle Modifications
We offer custom 4X4 modification services with advanced 4X4 mechanical service and expert 4X4 repairs. As a luxury off-road vehicle builder & mechanic and Jeep owner, we love our personal trucks and aim to significantly improve the performance and usability of your Jeep, Truck, or SUV.
Off-Road/Mod Services
About our Team
Our Services
Send us a Message